Coordinator Division Winter Workshop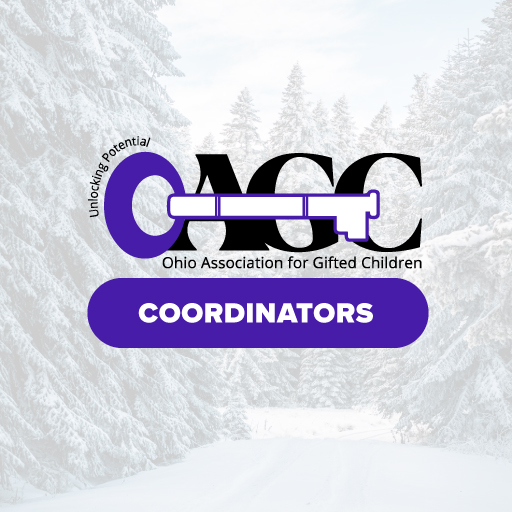 The OAGC Coordinator Workshop, "Models and Frameworks for Developing Talent and Expertise"  will be held on December 3, 2022 at the newly-relocated Quest Center. 
The OAGC Coordinator Division is committed to supporting districts in the quest to achieve greater equity in gifted identification and services in Ohio. This is, of course, easier said than done. This workshop is designed to take a deeper dive into how to use high-level curriculum to develop talent. Exposure to a high-level curriculum with appropriate supports promotes access, talent identification, talent development, and depth and complexity of thinking. 
The use of curriculum models and frameworks enhances a teacher's ability to guide student learning and allows leaders to clarify expectations for differentiation.   In this interactive workshop, we first discuss what it means to develop talent and expertise and how we can use frameworks and models as a guide for promoting access, opportunity, and learning. Next, we apply the models and frameworks to content specific disciplines – particularly in science, social studies, and ELA – and discuss implications for leading talent development efforts in a variety of settings. Along with presentations from Ohio experts, we will be joined by Dr. Tamra Stambaugh. Tamra, is the Executive Director of Programs for Talented Youth and an Associate Research Professor at Vanderbilt University. Stambaugh's research interests include students living in rural settings, students of poverty, and curriculum and instructional interventions that promote gifted student learning.