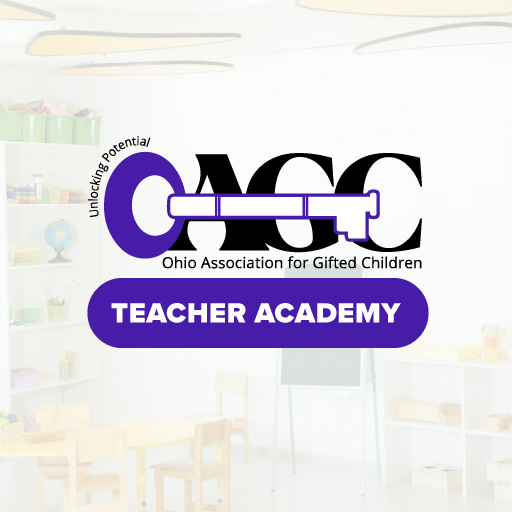 Because of the success of the 2021 Virtual OAGC Teacher Academy,  the Ohio Association for Gifted Children will hold the 2022 OAGC Teacher Academy virtually as well. The academy will be held on February 28 and March 1 on the on the Whova virtual conference platform.  Live sessions during these two days will be recorded and posted all sessions will be available for at least 90 days. Please note: this conference may be attended live or asynchronously. For 2022, OAGC will be teaming up with Lisa Van Gemert, the Gifted Guru, to continue exploration depth and complexity. Each day there will be live sessions throughout the day along with recorded sessions with live Q and A chats.  
The Academy will offer several practical in-depth sessions along with a wide variety of sessions throughout the two days addressing many topical needs to assist classroom teachers and others. All of the sessions will be taught by a number of national, state, and local experts and are designed to help prepare teachers and districts meet the state expectations in the gifted operating standards.
Participants may receive up to 15 continuing education hours with many sessions from which to choose.